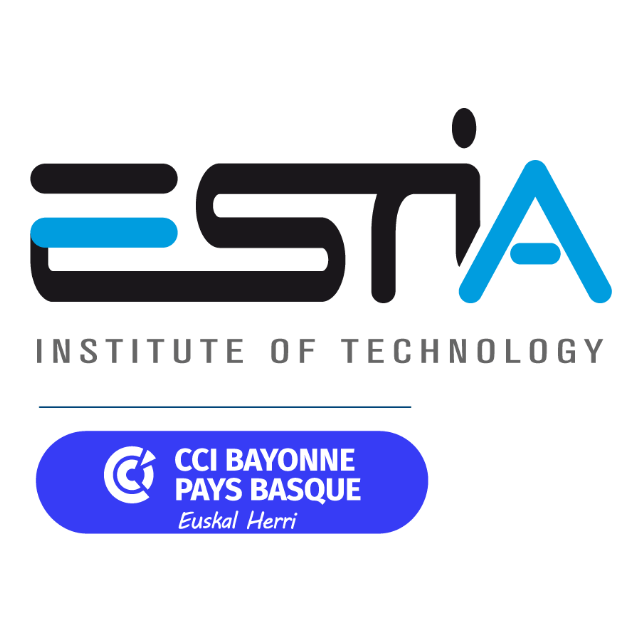 ESTIA
The ESTIA Institute of Technology is composed of four entities:
ESTIA Engineering School, with almost 900 students. ESTIA trains trilingual engineers, to undertake positions such as production manager and large project manager. The ESTIA's students master energy systems and advanced computing; they are prepared to be operational in numerous business sectors. (, which every year trains around 900 students to become trilingual engineers properly equipped with skills in energy systems and advanced computing)
ESTIA ENTREPRENDRE dedicated to hosting and supporting entrepreneurs and new high-tech businesses.
ESTIA RESEARCH, a research group made up of researchers, PhD and post-doctoral students, in Management, Computer science, Industrial engineering, Mechanical Engineering and Electrical Engineering
ESTIA TECH is the entity in charge of value-added research and technology transfer, fostering relationships between ESTIA and businesses, looking for technological solutions, skills and training for their innovative projects, and stimulates partner-oriented research.
In order to support the research activities and innovative projects with companies, ESTIA developed five technical platforms:
PEPSS: Platform for Prototyping, Evaluation and Usability Testing: Design focused on users, Human Computer Interaction, Behavioral and Morphological Modeling…
ENERGEA: research platform in power and control electronics for the integration of renewable energy sources and storage (hybrid energy storage systems), for energy management and its optimization
COMPOSITADOUR: a true platform specialised in advanced processes: Composites and robotics manufacturing processes; platform for experimenting with the Factory of the Future's digital and robotic technologies.
ADDIMADOUR: dedicated to metal additive manufacturing technology transfer: Additive manufacturing solutions, Design/prototyping, Robotics, Adjustment of methods.
SIMECOMP: Mechanical and composite simulation